A hidden gem among the chaos of theme parks and crowded beaches, New Smyrna Beach has a quiet beauty that only the locals know. 
The beach that Floridians 
themselves prefer to visit, there is a special magic that can only be discovered if you know where to look.  
Using poetic language and a soft, vintage look, the Poetry campaign was created to showcase the elegant charm in the small beach town 
of New Smyrna Beach. Focusing on specific locations, interesting elements and photos are highlighted in ads to show the side of Florida only the locals know. Map elements were included to emphasize the "hidden gem" aspect while giving subtle instruction on how the audience can find New Smyrna Beach and "vacation here like you're from here."
While this campaign was initially selected by the client, ultimately it did not go to print due to a change in board members and a change of strategy.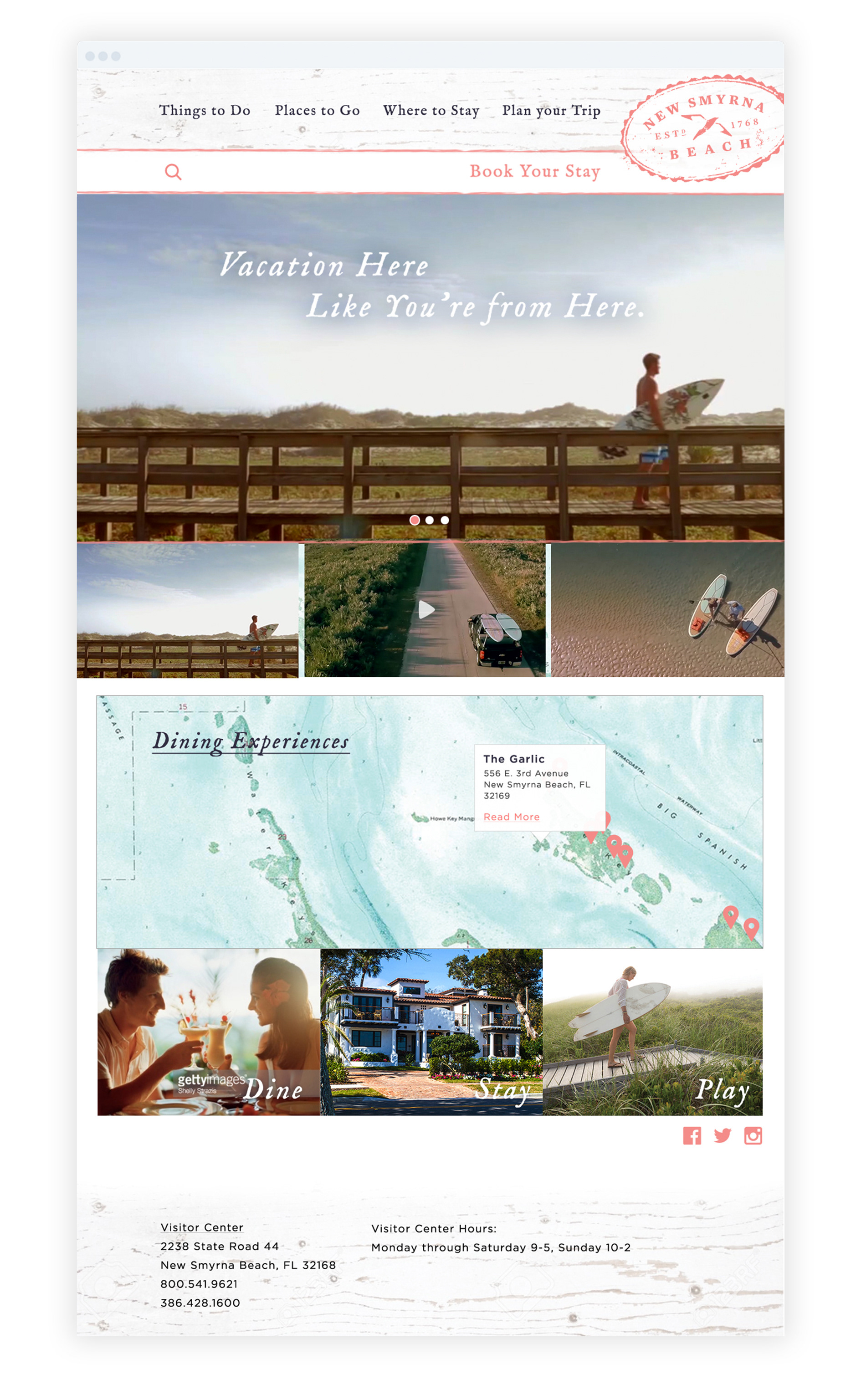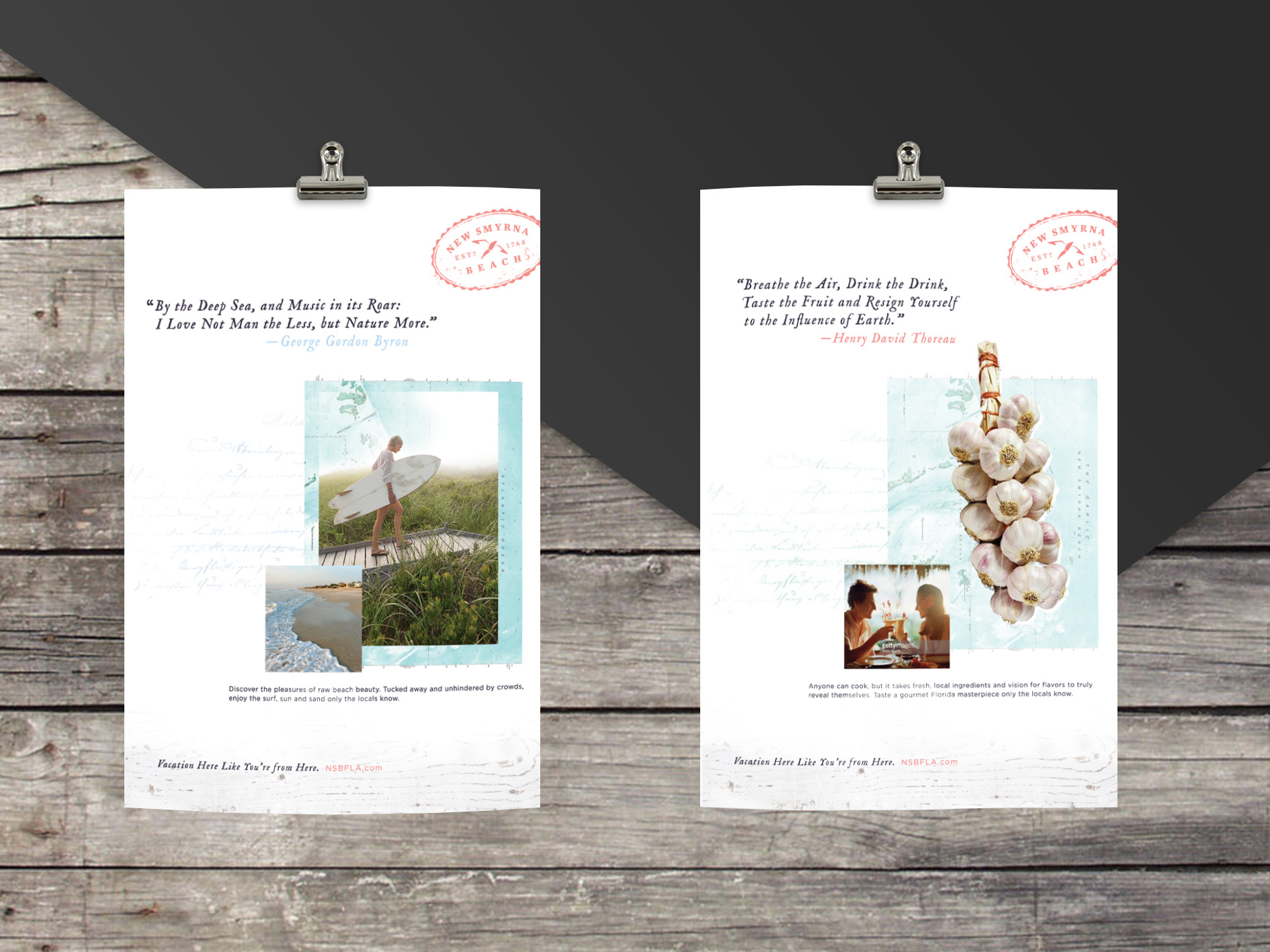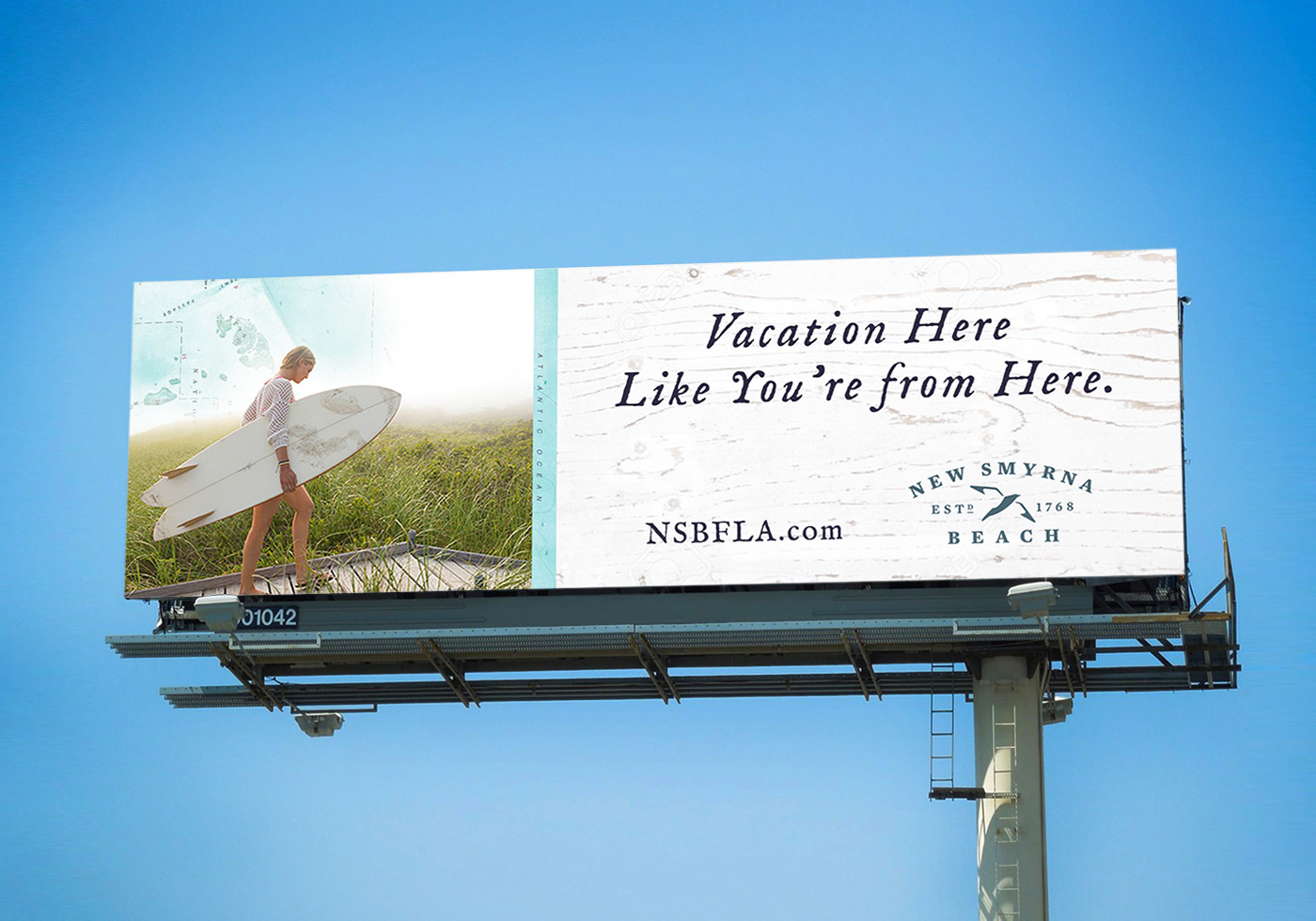 3 Television Spots
:30 second scripts written for television and digital broadcast.